King's Rook.

Work in progress
ISBN xxxxxxxx
King's Rook. - My submission for ViNoWriMo 2009.
Synopsis.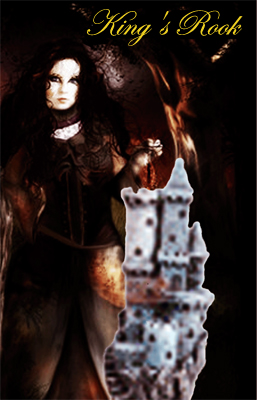 Stephen Rolinson, a student at university, is surprised to receive contact from the father he rarely sees saying Samantha, Stephen's younger sister, has disappeared while on a backpacking tour of Eastern Europe.
The father, invalided after a car accident that resulted in the death of Stephen and Samantha's mother, is distraught. He has received a parcel, containing her journal and a map of the Carpathian Mountains, from the last hotel at which she stayed, and needs Stephen to go to Romania to find her. Due to imminent final exams, Stephen is unable to comply immediately, but uses the time to take tuition, given by a fellow student from Bucharest, Tanya Baboescu, in her native language and customs.
Stephen and Tanya begin the search following clues that link the castles occupied by historical characters Vlad the Impaler and Countess Elizabeth Báthory, to the Cult Dracul—The Order of the Dragon, and the origin of vampire and werewolf mythology. But vampires and werewolves only exist in fantasy and film… don't they?
All characters portrayed in this novel other than those from recorded mediaeval history are fictitious. Any resemblance to persons living or dead is purely coincidental.
Note: Picture above is representation of the intended cover design only
© 2008 Robert A Read. aka Mysteral.
Return to Novel Index.